Aromatic hair removal with new waxes starpil Romero and Lavender
March 15, 2022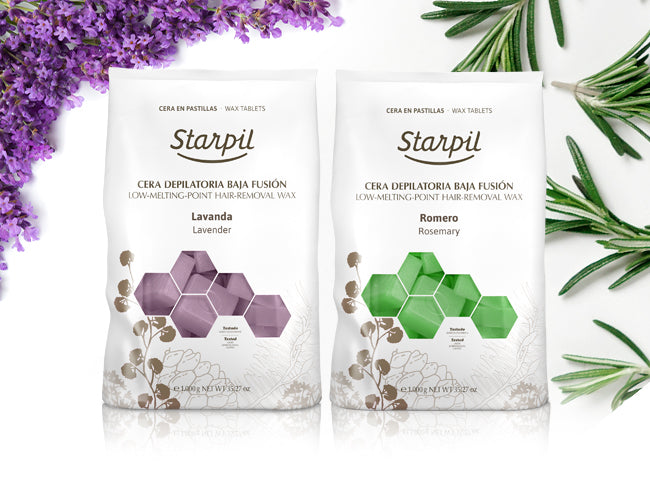 Because for us hair removal is synonymous with beauty treatment for the skin and because we go beyond simply starting hair; We present these two new infused and aromatic waxes to fill the hair removal and skin care treatments with color, textures and professionalism: in low fusion and roll on format.
Romero: pleasant fragrance that stimulates the senses
Romero in Roll on is characterized by being crystalline wax, very fluid, with high power of adhesion and extraction of any type of hair. It is indicated for any body area. Although we advise its use, above all, in large areas, such as legs, arms, back and abdomen.
The low -melting rosemary wax is of type 5ab of pleasant fat -soluble texture for all types of skins. Its excellent formula allows you to apply wax without breakage, with a high extraction power of all types of hair. Multidirectional and only one use.
Lavender: enveloping fragrance that relaxes and reassures
It also occurs in two formats:
Roll on
Y
Low fusion
.
Roll on lavender wax is characterized by its crystalline texture, with great adhesion and high power extraction. It is especially recommended for male hair removal and strong hair.
The low -melting rosemary wax is of type 5ab, of an intense lavender color, which provides a pleasant treatment together with the aroma. for its high extraction power such as English, armpits and facial.
Discover the stimulating power of rosemary and the relaxing and sedative sensation of lavender.