4th International Online Hair Removal Competition
November 06, 2023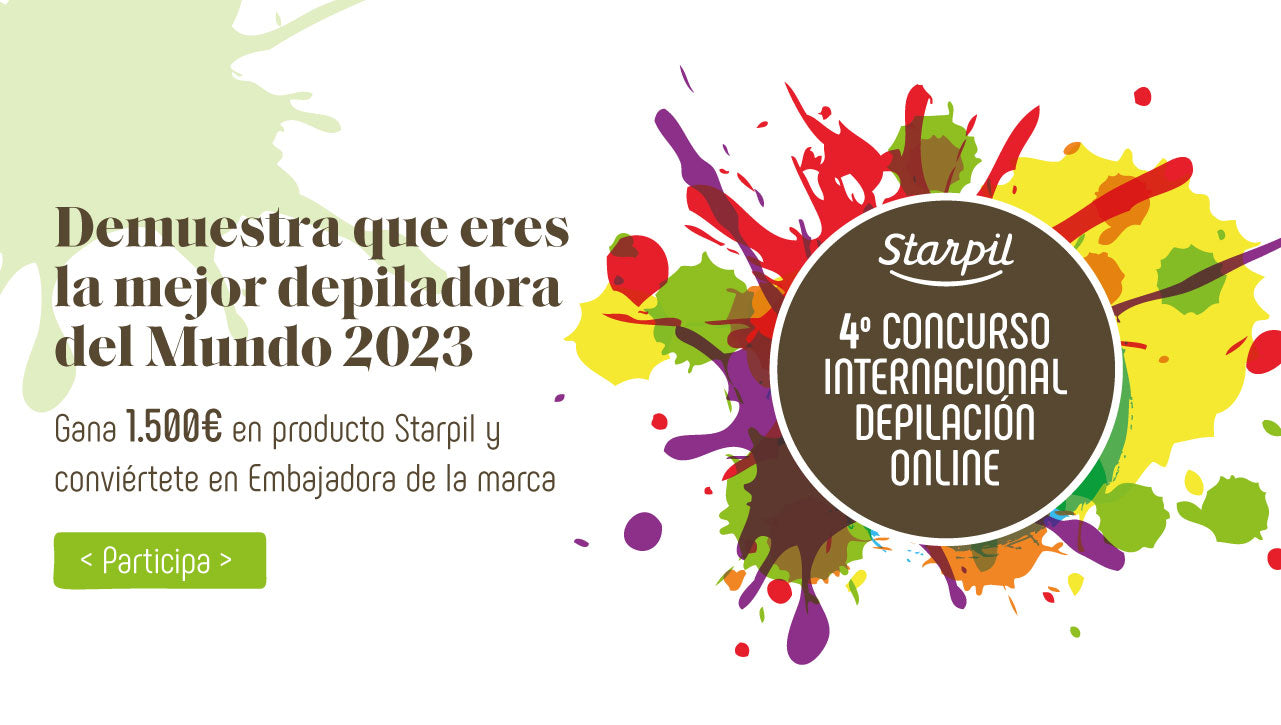 How to take part?
Easy, practical and fast. Publish your video on your Facebook or IGTV
Label A: @Starpiloficial (for Facebook) or @Starpil_Official (for Instagram)
Tag your distributor
Use the hashtag #starpilcontest2023 and includes your country in the comment
It is essential to work with 100% of brand products Starpil, (if products or devices of other brands are used, the video will not be valued).
We will contact the winner through her Facebook or Instagram account
What is valued?
We are looking for the best world depilation professional STARPIL 2023.
We value: technique, presence, customer treatment, application, order and cleaning protocol, in short, a set of qualities that define you as the best depilator in the world.
There will be prizes for the 3 best hair remains and we also reward all our distributors.
How to make the video?
Hang a video recorded vertically with a maximum of 7 minutes mobile, where we can see an extract of how you perform a hair treatment on legs.
We want to see your cabin.
We want to see your uniform.
We want to see the products Starpil With those you work, also heater devices.
But above all: we want to see how shaphy: skin before and after, roll-on application, withdrawal from the band and application of the cosmetics before and/or later.
We want to see the before and after.
Tell us why the choice of the products you have used.
Professional Awards
1st prize
Product lot valued at € 1,500 + winning diploma + official uniform Starpil With gold embroidery + program Starpil Ambassador (info in annex Starpil Ambassador).
2nd Prize
Product lot valued € 500 + diploma 2nd position + official uniform Starpil With silver embroidery.
3rd prize
Product lot valued in € 200 + diploma 3rd position + official uniform Starpil With bronze embroidery.

The awards will be presented by your usual distributor and to which you have previously
Tagged when hanging your video. The amount of awards includes VAT. You can choose
any product Starpil.
Jury
The jury will be composed of the international team of professionals of the Technical Department and Marketing of Starpil.
Timings
Reception of videos between November 6 and December 6, 2023.
Communication of the winner December 13, 2023.
The prize may be made until November 30, 2024.